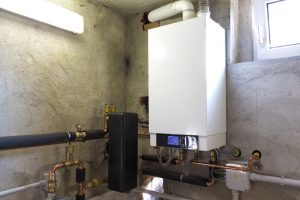 We know that heating season is almost over, and you're probably jonesing to get outside and enjoy the fresh air without the need for your boiler. However, we need to make sure that before you put your heater into hibernation until the next heating season, we deal with the problems that are occurring instead of waiting. Boiler repair can be less stressful when it's not on a timer as low temperatures make their way back during the fall.
So, before you make the call to put your boiler away for the next few months, let's address some problems that could be taking place. We've got 4 signs that signal a pretty clear need for a boiler repair in Pierceton, IN, and we'd love it if more homeowners knew when their heater was having trouble.
By calling our team, you could mitigate problems in the future and have a repair done today.