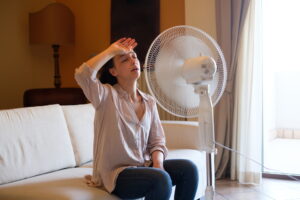 Before we get into the important matters, we're not telling you that something has to be wrong with your air conditioner. If your system keeps you comfortable at an affordable price, and does so without any hiccups, then great! Your AC might in fact be in great condition. At this point, we'd suggest taking advantage of the beautiful summer weather and maybe reading our blogs for some future advice.
However, if your air conditioner is working in a less than satisfying way, then this blog post is specifically designed for you. We're specialists in the field of air conditioning repair in Syracuse, IN, so we know how to spot a faulty AC when we see one.
We're going to list out some common problems that homeowners often deal with in our area. If any of these problems or symptoms sound familiar, then we urge you to call us today and have them addressed.