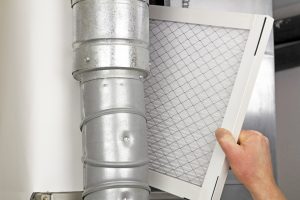 While you might have heard us mention replacing your furnace filter time and time again, we're still addressing the fact that many homeowners don't know their furnace even has a filter! This is incredibly important to us because we're all about providing quality maintenance to make sure that your furnace lasts as long as possible. A happy, healthy, furnace means low heating bills and a comfortable home for many years to come.
Unfortunately, when a furnace's air filter clogs, it can begin to stifle your heater—reducing the airflow into your system while adding stress on certain components. This means your system will start consuming more energy to complete the same heating task, and you'll need heater repair in Columbia City sooner rather than later!
So, let's go over the benefits of replacing your furnace filter. There are plenty of reasons not to ignore this vital piece of your heater.