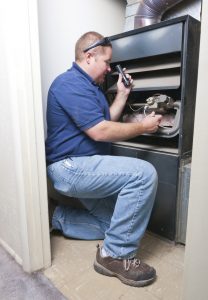 Let us set up the scene for you. Imagine it's a chilly spring day as you and your family mind your own business while watching TV or reading your new favorite book—and all of a sudden it starts to get cold. Your heater isn't turning on and there's clearly something wrong since your thermostat is usually set at a much warmer temperature than this. Your family looks to you to figure out what's going on and you're starting to panic.
We're not going to sugarcoat things. Furnaces do breakdown and sometimes it can be at the most inconvenient moment. However, the good news is that with a reliable contractor at your side for furnace repair in Wabash, IN, and some nifty tips, you could avoid the worst-case scenario.
Don't panic, call us, and keep reading if you're looking for help on your failed furnace.