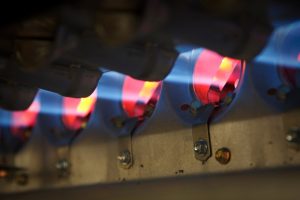 We understand that any burning odor in a house is a concern. If your electric or gas furnace starts to give off some type of acrid odors (electric, plastic, gunpowder), you'll want to know what's going on and if it's dangerous.
The good news is that the majority of burning odors from a furnace don't present immediate dangers to your household health. However, they can mean the furnace is on the verge of failure. When you're worried about furnace odors, shut the system off and then call our technicians for heating repair in Bluffton, IN and elsewhere in North Central Indiana.
We've listed some of the reasons you may smell burning odors from your furnace.