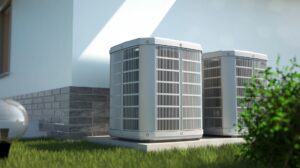 Imagine you're at a small get-together with some neighbors and friends, and you bring up the idea of air conditioning maintenance. Perhaps you saw one of our emails or you're interested in a specific maintenance program. However, the responses you get from people that you trust make you reconsider if maintenance is worth it or not.
"It's all a scam, they don't actually do anything when you schedule maintenance."
"I had my AC for 15 years and never once had maintenance done. I don't think you need it."
"It's just a bonus. You don't actually need maintenance for your AC."
Do these points sound familiar? We're sure they do, because we hear them repeated everywhere. When it comes to air conditioning service in Syracuse, IN, people have wildly different opinions that can vary from home to home. Luckily, we're going to go over each of these points and tell you exactly why AC maintenance is worth the cost.