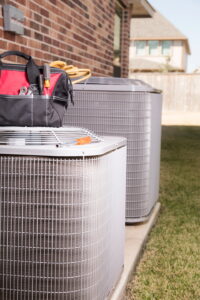 If you're on the hunt for a new central air conditioner in Warsaw, IN, then you've probably come across the "SEER" rating. Or, perhaps you've even seen the new and improved "SEER2" rating that has been popularized by the Inflation Reduction Act. Either way, this is an important metric that you're going to need to learn about if you'd like your air conditioner to run as powerfully and efficiently as possible.
SEER stands for seasonal energy efficiency ratio, and it represents a mathematical equation that shows how much space your prospective air conditioner can cool with a given amount of electricity. This means if you've got a house of a certain size, and you'd like a system that runs more efficiently, then you should choose a system with a higher SEER rating, as we'll get into down below.
If math isn't your strong suit, don't worry. We'll keep things simple and you can always call for professional help with this decision.