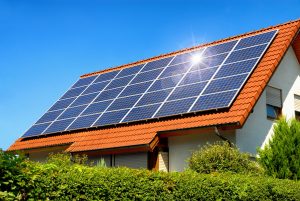 It's no surprise that we push solar energy where we can. It's renewable, sustainable, and powerful when harnessed with the right technology. It's a unique niche that not every contractor in our area can provide, and we love doing it wherever we can. If we can help give you solar installation in Wabash, IN then we're always on board to help.
But that's probably not enough to convince the average homeowner that they could use solar energy installation services. That's what this blog is for!
We're going to go into detail about the cost-savings of solar energy systems, how they can provide increases in efficiency, and the science behind how they work. Once you're well-acquainted with these types of energy systems, you'll probably be more knowledgeable about when a solar energy system is right for you and when it's not.  An informed customer is always better than an uninformed one!