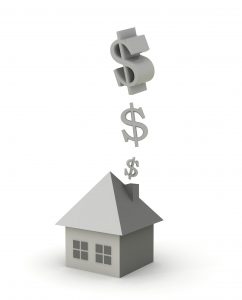 The arrival of the first warm spring weather is a warning sign for homeowners that the time has come to have their air conditioning systems given a thorough professional inspection and precision tune-up. This helps people head into the hottest weather of the year with the reassurance their ACs will perform to expectation, won't waste money, and have little chance of breaking down.
When it's time for your annual air conditioning maintenance in Syracuse, IN, the best way to get started isn't simply to call an HVAC contractor and schedule a maintenance appointment. But you can contact us and sign up for our HomeSavers Club to have all your maintenance needs for the year taken care of at once, as well as enjoy discounts and other benefits.
The Advantages of Being Part of Our HomeSavers Club
Joining our club is a way to have your household comfort receive professional attention around the year, not only for the summer weather. As part of joining a maintenance program, you receive two annual system inspections and tune-ups: one in spring for your air conditioner, and one in fall for your furnace. (If you use a heat pump, it will receive two inspections during those same seasons, since it functions as both a heater and air conditioner.)
Your HVAC system will benefit from this annual attention in the following ways:
Extended equipment life: Your air conditioner and furnace will last much longer, usually past their warranties, when they receive yearly tune-ups. (And these tune-ups help keep the warranties current.)
Lower utility bills: Each year an air conditioner or furnace goes without cleaning and professional adjustments will cause it to decline in energy efficiency. Your bills will start climbing, and you may soon be paying 25% more than you should.
Safer operation: This is key for natural gas and propane-powered heaters. To ensure the safest operation with minimal risk of toxic gas exposure or explosions, make sure your heater has annual inspections from professionals.
Fewer repairs: On average, 85% of the repairs an AC or furnace may require during its services life can be avoided thanks to routine maintenance.
Peace of mind: Who wants to head into either winter or summer with a comfort system that may break down at any moment because it hasn't received pre-season maintenance? When you have professionals inspecting a system to catch where repairs are necessary, you'll have peace of mind the system will work through the season.
Joining our HomeSavers club provides you with discounts for other services, making it easier to take care of your home's heating, air conditioning, and ventilation system all around the year. You'll save on air duct cleaning, propane tank refills, services tasks, any emergency service calls, and you'll receive discounts at our Fireplace Shoppe. We'll send coupons directly to your email so you can have even more opportunities to save. All this for a low annual price!
Speak to one of our staff members today to learn more about the HomeSavers club and to schedule your first air conditioning maintenance appointment in the Fort Wayne Area.
Collier's Heating & Air Conditioning. A company you've grown to trust.