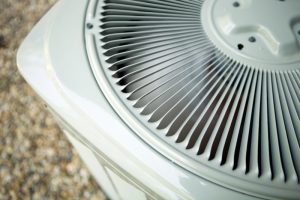 Spring is the time to take a good look at your air conditioning system and decide if it can make it through the coming summer heat. In most cases, an AC only needs regular maintenance. But eventually, the air conditioner will be old enough that it's more cost-effective to have it replaced with a new unit. You'll also have better reassurance the AC will work without trouble through the summer.
If you aren't sure about whether your aging air conditioner has reached the point where it needs to retire (or has gone past it), that's what our professionals are here for! Make an appointment with us to look over your current cooling system and we'll give you honest, expert advice about whether to replace it or not, and what system is best for a replacement if that's the best option.
Let's Look at the Warning Signs You've Got an AC That's Too Old
There are plenty of ways you can tell that your air conditioner is over-the-hill and ready to be replaced with a new, higher efficiency AC. Here are some of the major ones:
Basic Age: So, how old is your air conditioner? A standard central air conditioning system will last between 10 to 15 years. Check the warranty on your system, and if the system is older than it, it's probably getting to the point where a new system is the best idea. But generally, if an AC is older than 15 years, it's time for it to retire.
Rise in operating costs: If an air conditioning system is well-maintained, it should retain 95% of its energy efficiency rating (its SEER/EER rating) through most of its life. So when its efficiency starts to drop and you're paying more too cool your home during the summer than you use to, look into getting a new system—which will probably work at greater efficiency than your current one did when it was new.
Noisy operation: A single strange noise from an air conditioner often means it needs to have a targeted repair. But when the air conditioner starts making clanking, grinding, and rattling noises in general, it often means the system is too old.
Loss of cooling power: Are you finding there are hot spots around your home during the summer when there weren't before? That's a major warning of an air conditioner losing its cooling capacity due to age.
Excess repairs: You shouldn't need to repair an air conditioner more than once a year, or pay more than $500 annually to keep the system running. If either is the case, you'll save more money with a new installation.
The Oldest Air Conditioner Contest! Get a Free Lennox Central AC
For our 30th anniversary, we're holding the Oldest Air Conditioner Contest! Lennox has donated a new Lennox central air conditioner outdoor unit. We're thrilled to give it away to the community member with the oldest air conditioner. Check out the contest rules.
Even if you don't win the Oldest Air Conditioner Contest, we're the skilled contractors you want for your new central air conditioning installation in Fort Wayne, IN.
Collier's Heating & Air Conditioning: For 30 Years, A Company You've Grown to Trust!