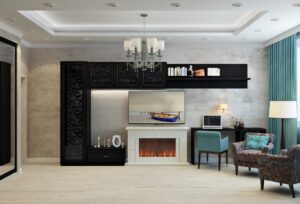 Contrary to popular belief, fireplaces aren't just comically large brick tubes that sit there motionless for the extent of their lives. They're working, sophisticated pieces of architectural equipment that need to be maintained properly, otherwise you could see a lack of comfort and a serious health concern grow in your home.
For starters, the dampers need to operate, the fireplace itself must be clean, it can't start cracking, and you need to be the one to notice when something is wrong.
Our team can provide fast and effective fireplace repairs in Syracuse, IN. The important aspect of this that we're trying to talk about in this blog post is that homeowners need to be the ones to call us when something is wrong. Your chimney might not exactly tell you when there's a problem that needs to be addressed.
So, here are some common fireplace problems we see.